The rest of this week has been quite quiet on the exploring side. Some company visits (including an excellent free lunch at an Indian restaurant!), some packing, much blog-writing and even a bit of movie-watching. You could even call it relaxing, though you know I'm not very good at that!
But I still managed to get up to a few things for fun. Here is a collection of such things:
Ching and I visited the HUB in Singapore (co-work space designed for 'social entrepreneurs' to develop their projects and to network). Definitely the right place to design and build a charity movement or a green app. Not so sure about UAVs.
http://singapore.the-hub.net/about/
Taught Nicolette how to solve a Rubik's Cube and learnt for myself in the process. A skill I have always wanted to pick up!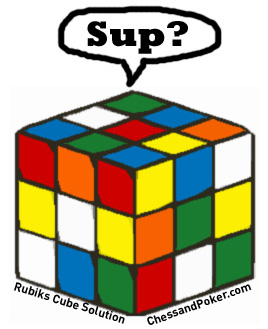 Watched a film called Limitless. Excellent film about how successful and happy we can all become if we were able to use 100% of our brain power (and kill all the bad people that are trying to get us). Alternatively, it can be interpreted as 'brain-altering drugs are awesome!'. Watch it Dave if you haven't already.
Updated the blog. 'Nuff said. You've already seen the outcome of that afternoon!
Went out for dinner at a 'Japanese' (read Italian) restaurant with Nic. Ordered chicken steak (tasty) and squid-ink spaghetti (messy). Here are the results:
Company visits and free lunch (as described)
Went to Changi airport to drop off the bag I am having shipped back to the UK. Was never told to bring my passport, so couldn't actually get to the facility to sort out the paperwork. Had to do it by the side of the road instead. Also, I was wearing the suit that I needed to send home so changed in the public loo, only to find that I had only brought one spare shoe with me. Therefore I had to wear my business shoes back to the Hostel, where they will stay after I leave!
Went out for Dim Sum in the concerningly named Geylang part of town. Very tasty Dim Sum it was too!
The Durian shop
Tasting the Durian (this one was boxed so we didn't have to buy the whole thing).
Pile of Durians and the happy Durian-seller.
Verdict? I don't know what all the concern was about! It smelt fine and very much like onions being fried. The taste was quite unique and the texture was very soft. Almost like eating slightly alcoholic custard. Unfortunately I can't bring any back to the UK but I can definitely say I am a fan of the Durian. Thanks Nic! :-)
So after this adventure, I headed back to the Hostel to finalise packing and write this blog post. What's that, I mean that the blog is finally up-to-date? Yes indeed! I am actually writing about stuff I have done today, at long last. Tomorrow morning, I depart for Delhi and I will confess that I am a bit nervous about what to expect (though I have already organised a few activities - details to follow!). But then I'll be in Nepal and a whole new chapter of my adventure begins. Hopefully I will be able to keep the blog going, but it won't be as regular as here and, most of all, I will have a 'job' volunteering that will settle into a routine that I am quite looking forward to.
I have been really quite charmed by Singapore. It's a lovely place to be, even for as long as I have been here, sometimes described as an 'imaginary Western city, transplanted in a bubble into South-East Asia'. Most people visit here in transit but there is an increasing tourist trade who are flocking to Singapore's very man-made attractions. But despite its comparison to other Western cities, I think it is one of the most pleasant cities I have ever been in. Excellent metro system, very safe, quite friendly and lots of world-class events. It really punches above its weight and has a GDP climbing very rapidly. Weather-wise I have got quite used to it - obviously every building is air-conditioned but I don't sweat anywhere near as much when outside any more. I could get quite used to it.
From an Engineering perspective, it is increasingly becoming an excellent place for Research and Development, due in part to extensive Government funding and two high standard Universities. It has always been a hub for MRO but with the arrival of companies such as EADS, Rolls-Royce and Eurocopter it is obvious that major firms from Europe are taking the opportunities here very seriously. I really hope I can come out and work here as part of my Graduate Scheme - that's all yet to be decided but the signs are good at the moment.
It will be sad to leave - which I do in just 9 hours! Better get some sleep!